Property Management / Family Trust / Guardian / Family Office
In this modern society that scam targeting properties of individuals is rampant, Japanese society is aging rapidly, there are more needs to save time for property management etc, Property Management aiming for preservation of individual is now an urgent issue.
We help you to manage your property through our administrative agent for property management, introduction of guardian, setting up family trust and its administration.
We also offer you services provided by Fuji Family Office that comprehensively works for family property, succession of property, business succession etc.
Partners
Fuji Family Office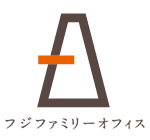 Examiner for Private Banker Examination by the Securities Analysts Association of Japan