Greetings
Greeting from ABE, Founder & Representative Partner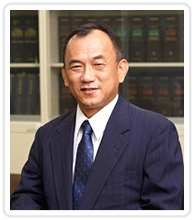 I think SU Partners Tax Corporation as being your local doctor who entirely devotes to customer services, while always seeking for professional knowledge.
To achieve this,
We take seriously what our clients say
We do our best to provide with the best services possible, being flexible and effective
We keep learning professional knowledge including tax and accounting
We make sure that our price setting is reasonable to clients
As the results of above, we would like to be your partner who can build win-win relationship with you over years in this complicated and difficult society.
Greeting from INUI, Representative Partner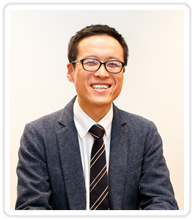 Our economic environment is changing rapidly than it have ever been before due to lack of labor force in this super aging society, reliance on external demand coming from the decrease in domestic demand, diversity in needs, influence of SNS etc. Aging for Japanese business owners is also growing and thier business succession is the issue we can not put off any more. Aging people with the wealth is facing various challenges as well.
We, SU Partners Tax Corporation, have engaged in various tax/accounting issues for foreign affiliated companies, public-traded companies to small-mid sized companies, business succession, consulting for inheritance of wealthy people etc, mainly focusing on international tax affairs since its establishment in 1999.
We are the accounting firm whose pricing is relatively reasonable compared to big accounting firms and that can offer services covering all tax subjects by a team consisting of several tax accountants being assigned to one clients.
We work hard for our clients, taking pride and having desire to satisfy our clients' needs, to cuddle to the struggles people with the wealth face for its inheritance, to support our clients to resolve any issues by using our strengths.
I am confident that in this point, we surpass any other accounting firms.
In this difficult age, we will challenge issues which can be resolved only by "Human".
Greeting from MIYAZAKI, Vice Representative Partner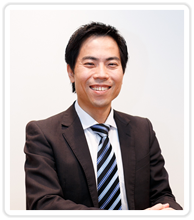 Our family managed family owned retail business dealing with women's and children's clothes. When I was a child, I helped to put pricing tags, display products, manage the cashier, or prepare the financial statements, no, it might be more precise to say that I was forced to engage in such tasks. However, these experiences pushed me to aim for becoming a certified tax accountant. Besides, not only for tax affairs, I also thought that I would like to contribute to resolve together the struggles business owners face.
We, SU Partners Tax Corporation, is a problem-solving type accounting firm. Please feel free to contact us whenever you have an issue or a problem related to tax / accounting affairs.
I think that because we are in this rapidly changing age, we would like to provide you with knowledge and wisdom which enable you to transform change into chance.